U-Load Service
Our U-Load service is ideal for anyone who wants to hire a van - but unlike self drive hire vans, we provide so much more. 
We provide the van and we also provide the driver.  We will drive the van directly to your property, where you & your family / friends can load the goods into our van. 
Every van we provide (unlike self drive hire vans) is equipped with tie rails, ties, removal blankets & a sack barrow.
Once loaded, we then drive the van to your new property, whereupon you can start unloading your goods, knowing everything has safely arrived and their has been no incidents with the van.
Why Choose Allerton U-Load?
Cheaper than Standard Removal Firms
Suitable for House Removals
Office Removals
Small Items Removals
UK & International Coverage
Fast, Friendly & Professional Services
Available 7 days a week.
Can be hired by other Transport Businesses
SAVE MONEY
Save money by doing all the loading and unloading yourself. Allerton U-load is considerably cheaper than a standard removals firm. Plus no need to find a hefty deposit as you do with a self hire van.
SAVE TIME
No need to waste time setting up insurance cover, and waiting to have to self hire van inspected on collection and return
NO DRIVING PROBLEMS
No problems if you are under the age of 25, or have points on your licence, or simply can't drive. Plus no travelling to collect a hire van, as we drive it right to your home.
PEACE OF MIND
No need to worry about any risk of damaging a self hire van, and potentially paying £££'s in repair costs.
Packing & Loading/Unloading
With this service, you take responsibility for all the packing, and the loading and unloading of the van.
We understand that packing effectively and in an organised manner is crucial to any move. Hence why we have produced a free guide to Packing effectively.
Download a copy now, to make your packing go smoothly.
Need Packing Supplies?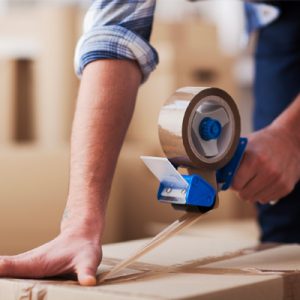 We can provide all the packing supplies you need. Including strong boxes, tape and bubble wrap.